Renée Larose was last seen on July 17th after leaving her sister's house to go to the Canada Hot Dog restaurant. Renée reportedly received a phone call before she left. The 17-year-old girl would have departed without shoes on her feet and she was wearing a blue sweater and blue pants.

At the time of her disappearance, Renée had brown hair and weighed 130 pounds (59 kg). She has brown eyes and is 5.6 feet (168 cm) tall.
Any information related to this disappearance can be reported anonymously to the Service de Police dela Ville de Montreal at 514-343-1133.
You can also communicate anonymously with Meurtres et Disparitions Irrésolus du Québec at 819-200-4628 [email protected].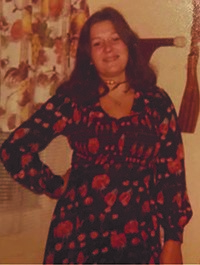 Source:
https://www.missingchildrensnetwork.ngo/wp-content/uploads/2022/06/Renee-Larose-enhanced.pdf