Read Time:
2 Minute, 30 Second
January 27, 1978 seemed to be a day like any other for Chantel and Manon. Around 7:30 p.m., the sisters were quietly returning from the parking lot of the caisse populaire where they had gone sliding on with some friends. Their house on Bienville Street where their mother was waiting for them was only three blocks away.

That evening, Chantel, 7, walked a little faster than her older sister, Manon aged 9. When Chantel turned to call Manon, only silence answered her. The two sisters were then next to the Saint-Joseph school, at the corner of Craig and Union streets in Sherbrooke.
The police were quickly contacted and immediately began to investigate. They quickly published a bulletin with Manon's photo and a team with two dogs searched a nearby wooded area and several snowmobile volunteers searched the area between Sherbrooke and Ste-Élie d'Orford.
About a week after the disappearance, Manon's mother, Jeannine, received various calls. Most of the time, the person hung up when Jeannine answered. However, Jeannine also reportedly received a phone call demanding $25,000 for her daughter's safe return. Jeannine was a recent widow who, when her husband died, received about $20,000 from his insurance. Police believe the call was a hoax.
The partially frozen body of the child was found the following March 24th by two young boys. She was in the icy waters of a small Massawippi stream near Ayer Cliff, 30 miles south of Sherbrooke where Manon was last seen.
Manon was found frozen in two inches of ice and had to be carefully removed with an axe. She was still wearing her winter clothes: a navy blue ski suit, a salmon pink scarf and toque, red mittens and a pair of brown boots. Only a red mitten was missing. She had a gash on her forehead, but what did it could not be determined.
A source mentions that the autopsy revealed that Manon had suffered a major skull fracture, but several sources mention that the exact cause of her death could not be determined. The girl was not sexually assaulted. Since her last meal was still in her stomach, it is assumed that the young girl would have died and been placed there shortly after her disappearance.
Despite some theories, the mystery of Manon's death remains unsolved.
Any information related to this murder can be reported anonymously to the Sûreté du Québec info-crime line at 1-800-659-4264.
You can also communicate anonymously with Meurtres et Disparitions Irrésolus du Québec at 819-200-4628 and [email protected].   
Sources : Translation from French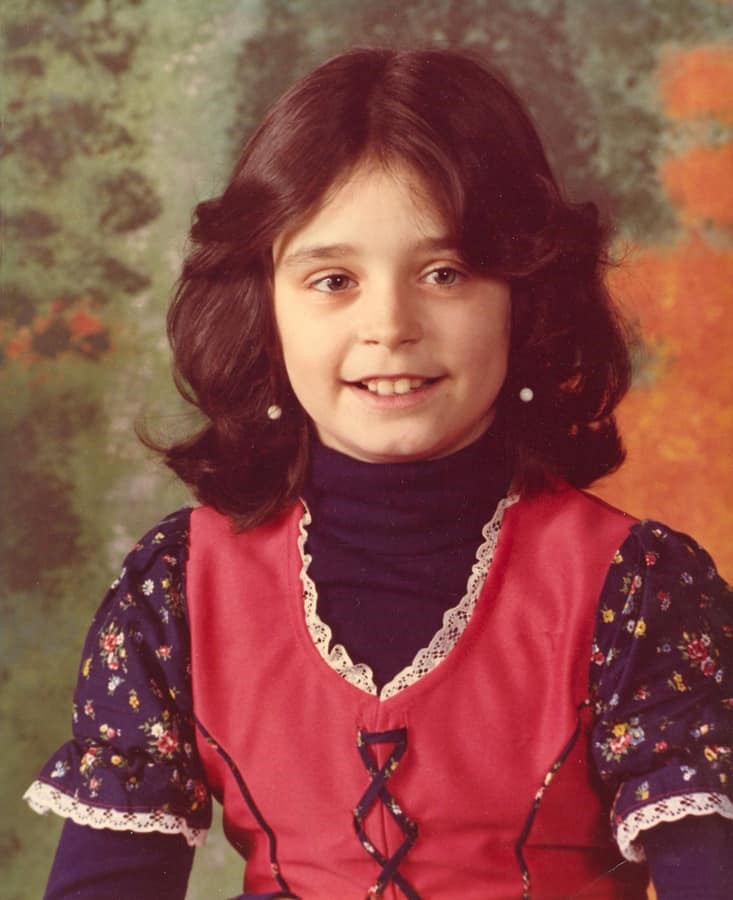 https://en.wikipedia.org/wiki/Death_of_Manon_Dub%C3%A9
https://books.google.ca/books?id=HoWMab7CHrYC&pg=PA235&lpg=PA235&dq=%22manon+dub%C3%A9%22+1978&source=bl&ots=CmHAY9aJ2r&sig=ACfU3U10LJ5sZMQJYHUmpuN_YIuamx94Xg&hl=fr&sa=X&ved=2ahUKEwiG8s3p2r71AhWXW80KHUvfCYg4ChDoAXoECBYQAw#v=onepage&q=%22manon%20dub%C3%A9%22%201978&f=false