Read Time:
5 Minute, 43 Second
MEURTRES ET DISPARITIONS IRRÉSOLUS DU QUÉBEC (MDIQ) HAS GOOD REASONS TO BELIEVE THAT ROBERT ST-LOUIS COULD HAVE SPENT THE LAST 33 YEARS IN THE UNITED STATES AND ULTIMATELY HAVE DIED IN TOLEDO IN THE OHIO STATE ON NOVEMBER 18th, BARELY ONE MONTH AFTER MDIQ INFORMED THE TOLEDO AND LAVAL POLICE OF THE SITUATION. BOB ST-LOUIS WAS A HOMELESS. HE IS CURRENTLY AT THE CREMATORIUM. BECAUSE IF IT IS THE ROBERT ST-LOUIS WE ARE LOOKING FOR, THE FAMILY WILL HAVE TO MAKE A DECISION.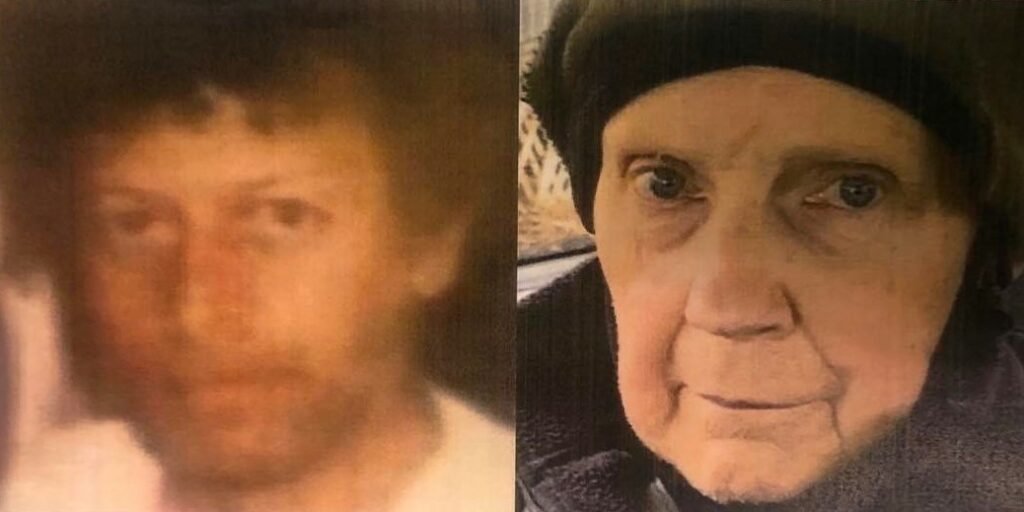 On June 14, 1988, Robert St-Louis, father of five, disappeared from his home in West Laval. Robert worked as a master furrier for his own company « Les fourrures Robert St-Louis inc. » that he managed from his basement.
In October 2019, Robert's profile, which contains photos and videos of his disappearance, was added to the MDIQ website.
Email from the United States
February 2020 – Nathalie St-Louis, Robert St-Louis' daughter, receives an email from a lawyer in Toledo Ohio, asking her several questions: where Robert was from, what cities would he have visited, did he have another first name, where was he born, etc. Nathalie hastens to forward this email to us. I tried to contact this lawyer on multiple occasions, but was unable to speak to him despite the messages left on his answering machine.
Several similarities
March 2021 – the lawyer communicates with Nathalie again and they agree to meet the next day by videoconference. The lawyer is not alone. He is accompanied by a man named Bob St-Louis. Nathalie sees a homeless man from Toledo, who speaks very little and appears to have Alzheimer's (where the photo comes from). She tries to recognize her father in this man whose eyes remind her of her father's. His lips and nose appear to have healed from a few old fractures. Bob St-Louis' grandmother was named Anna, as was Robert St-Louis' grandmother. Nathalie obtains the lawyer's address in order to send him an Ancestry kit to collect this man's DNA. She reportedly did the same on her end. The lawyer did not get back to her until October 2021.


No news for weeks, MDIQ takes care of it
October 2021 – Nathalie lets me know that she has been waiting interminably. She has no news from the lawyer who contacted her in March and he has just contacted her again and has not given any news for a few days, so she asks me to help her in the process in order to confirm whether Bob St- Louis is her father. Which I gladly accepted, because Nathalie managed to convince me that this man looks like her father in many ways. However, I informed her that MDIQ would involve the police in the process.
First, I contacted the Toledo Police Department and asked to be put in touch with an investigator for a 1988 Canadian disappearance. Three hours later, I received a call from an investigator eager to help. After explaining the situation to him, I tell him that Bob St-Louis needs to be located in order to obtain his DNA. This is the only way to find out whether he is the man we are looking for. The investigator informs me that he is known to the police and should be fairly easy to find. It is October 19, 2021, that day.
After this conversation, I contacted the Laval police department to make them aware of the situation. I put the Laval investigator assigned to the case in touch with the Toledo investigator. I let them do their job and set myself a courtesy reminder on December 7th.
The news we were dreading

December 1, 2021 – Nathalie calls me and announces that Bob St-Louis passed away on November 18th. His remains are in the crematorium and she gives me the director's contact information and I hurry to contact him to make sure he does not dispose of the body as he normally would.


Richard Kirby is the manager of Serenity Crematorium Service in Taylor, Michigan. He's a nice guy trying to help us. He immediately assured me that the body will be kept for as long as it takes to determine if he is Nathalie's father. I immediately contacted the Toledo investigator and asked him to ensure that the necessary samples for a DNA comparison test are taken and sent to the Laval police. The Toledo investigator assured me he would do it according to the Toledo police protocol.
I later asked Richard Kirby to please advise me when the investigator collected what he needed to take for the DNA comparisons. I wanted to make sure that our samples were taken after the chain of custody of the items had been properly applied, a chain that I would not want to interfere with.
Richard Kirby notified me as soon as the investigator had taken the samples. I then contacted the Laval police department to find out how long it would take to get the analysis results. The body being in the USA, if the DNA analysis shows that Bob St-Louis is our Robert St-Louis, the family will quickly have a decision to make on what to do with the remains. And that decision needs to be made NOW, not in 6 to 24 months.
I know from experience that the delays are unreasonable. The Laval investigators must still perform the comparison tests since Robert St-Louis is legally deceased in Canada, private tests are not eligible to cross out a disappearance file. I fully understand that; however, I cannot justify such long delays in a case like this.
MDIQ covers the costs of Bob St-Louis' DNA analysis
MDIQ has taken steps to have a private paternity test carried out. On Friday, December 3rd, we had a kit shipped to get 30 hairs and 20 toe and fingernail clippings belonging to Bob St-Louis. Richard Kirby will take care of returning the samples to the laboratory chosen by Force ADN, our Montreal laboratory responsible for collecting Nathalie's DNA. Once the two laboratories have the samples, the results will be known within 3 days.
MDIQ could not let Nathalie and her family continue to live in uncertainty for many months. Besides losing her father in 1988, if Bob is her father, he will have passed away just before their reunion. It's sad. And if not, she can move on, although it is not that easy, especially after experiencing the hope of an outcome!
Should the police review the priorities? Without a doubt, what the family is going through does not seem to be a big factor. It is extremely scary. It is still a disappearance.
We will let you know what the results are in the coming days.
*Translated from French by Sabrina Gilbert-Girard