Read Time:
3 Minute, 47 Second
On the evening of Tuesday, the long-awaited test results were obtained from the DNAForce laboratory in Montreal, in collaboration with Endeavor Laboratories located in El Paso, Texas. The two profiles that were sent to the Texas laboratory, not without unexpected delays, among others: A wrong DNA kit was sent to Toledo, a second one had to be sent, a tornado in Kentucky caused the return in Canada of Nathalie St-Louis sample, Robert's daughter, and finally the delays surrounding the end of the year holidays, finally revealed a negative genetic comparison.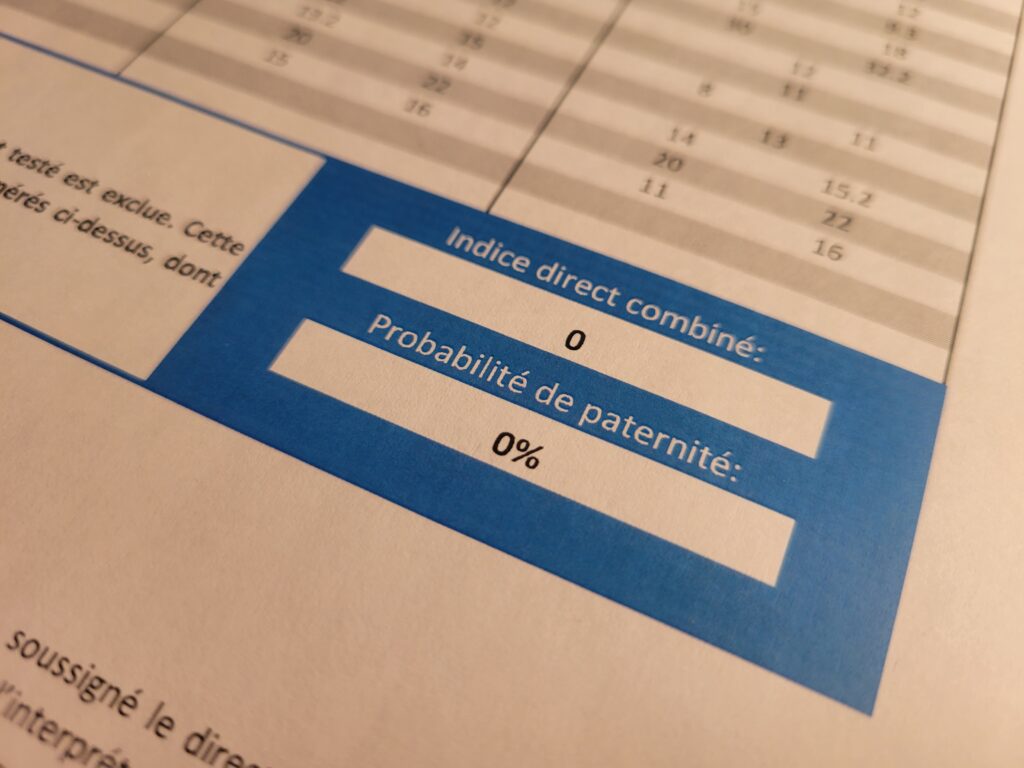 The news is not as good as we would have liked. We told Nathalie that Robert St-Louis, this homeless man from Toledo, is ultimately not her father.
This negative response from science is still puzzling, since much corroborating information has come to us following an article in the Toledo Blade newspaper. Mentioning to recognize this man, some social workers disclosed to us information about Robert St-Louis past which corresponded in every way to our Robert St-Louis' past: the fact that he spoke French, that he was the father of 5 children and that he worked in the field of fur as a furmaster. In all likelihood this information dated as far back as 2009. It must be admitted that sometimes life makes things funny. Our certainty of a positive outcome increased while we waited for the outcome of the results.
Keep in mind, however, that the purpose of this genetic comparison test was first to give the family an official response within a reasonable period of time. This verification needed to be done and it had to be done immediately since Robert St. Louis's remains have been in a crematorium in Taylor, Michigan since November 18, awaiting cremation. The family had to know within a reasonable time whether they had to ask that the ashes of Robert St-Louis be returned to them or not. We went through a 25 day wait for a simple answer that was pretty easy to get, and it was pretty unbearable. Imagine for a moment what some members of the family may have experienced as an expectation, the emotions stirred up during the holidays … But it was necessary.
Meurtres et Disparitions Irrésolus du Québec will remain awaiting the results of the forensic science and forensic science laboratory analysis of the specimens taken according to Toledo police protocol by the Toledo police. The Laval Police Department (SPL) has everything it takes to do the same comparison test. Even though the SPL has been advised that the private genetic comparison test is negative, we expect their samples to be compared. We understood that the private test would not have been valid in order to prove that it could have been the body of Robert St-Louis. The rule certainly applies in order to validate that this is not the body of Robert St-Louis. 25 days is already way too long. Now let's wait patiently for this official confirmation. The result being known, the wait will be less emotional.
We believe that there is some progress to be made in this kind of situation, among others, a comparison analysis like this, a situation which moreover in my opinion hardly ever happens, should be considered as a priority being given all that this implies in the lives of many people. It is still a disappearance of almost 34 years, even if it was yesterday for some members of the family.
Despite the disappointment surrounding this conclusion, we remain satisfied that we were able to obtain an official response in less than a month for Nathalie and her relatives after almost two years of wondering if her father might not be this homeless person in Toledo. Science has responded.
This story, however, helped circulate information about Robert St. Louis's disappearance in the United States. Who knows, maybe we will have a fallout.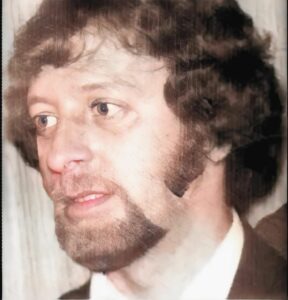 We have a Robert St-Louis poster available for a trailer! If you are an interested carrier, contact us, because Robert St-Louis is still missing.
We have a list of wanted vehicles for our divers, the 1980 Jeep Cherokee Robert St-Louis vehicle is in this list.
Any information enabling Robert St-Louis to be located can be sent to the Laval Police Department at 1 866 796-INFO. You can communicate anonymously with Meurtres et Disparitions Irrésolus du Québec at 819-200-4628 or at [email protected].
If you have any information, PLEASE TALK!
Translated by Google