Read Time:
1 Minute, 23 Second
On October 23, 1996, 42-year-old Lucie Bouchard dropped off her sister near her home as they were coming back from their brother's place, near Pie IX and Jarry boulevards. Lucie was then supposed to go to her home in Brossard, on the south shore of Montreal, but she never got there.
Lucie was reportedly a bit strange that evening and seemed confused and impatient. She indeed insisted on dropping off her sister at the corner of boulevards Saint-Michel and Crémazie Est, despite the fact that her sister lived at the corner of rue Drolet and boulevard Crémazie Est, several blocks from where Lucie left her. Then, Lucie would have taken Highway 40 in the wrong direction if she really wanted to go home afterwards.
She was last seen at around 9:45 p.m. in her purple-pink 2-door Honda Civic sport coupe, with the registration GZB-707. The car was never found and her bank cards were not used.

Lucie suffers from epilepsy and must take medication. She could have, on average, two to three seizures per month and would have had an acute epileptic attack the day before her disappearance. When she disappeared, she weighed 62kg, had long brown hair and was dressed in blue jeans, a dark woolen sweater and a beige colored coat. Lucie is 1.60m tall and has brown eyes.
Any information related to this disappearance can be reported anonymously to the SPVM at 514-393-1133.
You can also communicate anonymously with Meurtres et Disparitions Irrésolus du Québec at 819-200-4628 and [email protected].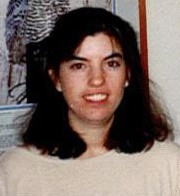 Sources:
Translation from French
https://www.doenetwork.org/cases/2680dfqc.html