Read Time:
3 Minute, 33 Second
On Sunday March 11, 2018, Ariel Jeffrey Kouakou received permission from his parents to go play with his friend Lucas the next day, as it was a scheduled day off at school. That Monday, Ariel's mother had a class and his father was working, so the 10-year-old boy had to walk by himself for the first time. However, Lucas didn't live too far and Ariel had walked the short distance accompanied multiple times before. Around 11 am, on March 12th, Ariel left his home in the Ahuntsic-Cartierville borough to walk to Lucas's place. This was confirmed by a family friend who was staying with them at that time. At 4 pm, Ariel's mother headed to Lucas' place only to learn that Ariel was not there. He was reported missing shortly after.

There have been several footage and witness reports of Ariel's movements that day. However, the timeline from the various footage and from the witnesses is difficult to follow and does not match, especially because it was daylight saving the day before, which could have altered the timestamps.
One footage released to the public shows Ariel walking to his friend's and turning around twice, without stopping his walk. Another footage from a garage shows him still walking towards his friend's place. A credible witness said that she saw and even spoke to Ariel in Des Bateliers park at around 11:25 am. She mentioned that the young boy seemed sad, and not knowing it was a day off, she was concerned as to why he was there during the day instead of being at school. It was also confirmed that Ariel was outside his friend's house, around noon, since a neighbor and another witness saw him knocking on the front door with a football (Ariel did not have this football in the two videos mentioned above). However, Lucas was not home and nobody answered. The police confirmed that they have footage showing Ariel entering Des Bateliers Park on the shores of Rivière-des-Prairies, but the timestamp has not been released. There is no evidence that he left the park.
During the initial search, Montreal police combed through the wooded areas and used icebreakers on the Rivière des Prairies, which runs along the park's northern shore, to find Ariel. One month later, police ended their river search, saying the waters had become too dangerous for divers. A full-scale search of the neighbourhood also yielded no trace of the boy.
Police say they believe Ariel fell into a river and drowned, while his parents insist that he was abducted.
Ariel was last seen wearing a black coat with a hood, grey pants, and yellow shoes. He is described as four feet six or seven inches tall and approximately 90 pounds in weight. He has brown eyes and black hair and is French-speaking.
Some of the videos showing Ariel that day can be seen at the following links: https://globalnews.ca/video/4086871/surveillance-video-of-missing-montreal-boy-has-father-on-edge#autoplay and https://www.facebook.com/watch/?v=10155594832386298.
Any information related to this disappearance can be reported anonymously to the Montreal Police Department's info-crime line at 514-393-1133 or the Missing Children's Network at 1-888-692-4673.
You can also communicate anonymously with Meurtres et Disparitions Irrésolus du Québec at 819-200-4628 and [email protected].

Sources: Translation from French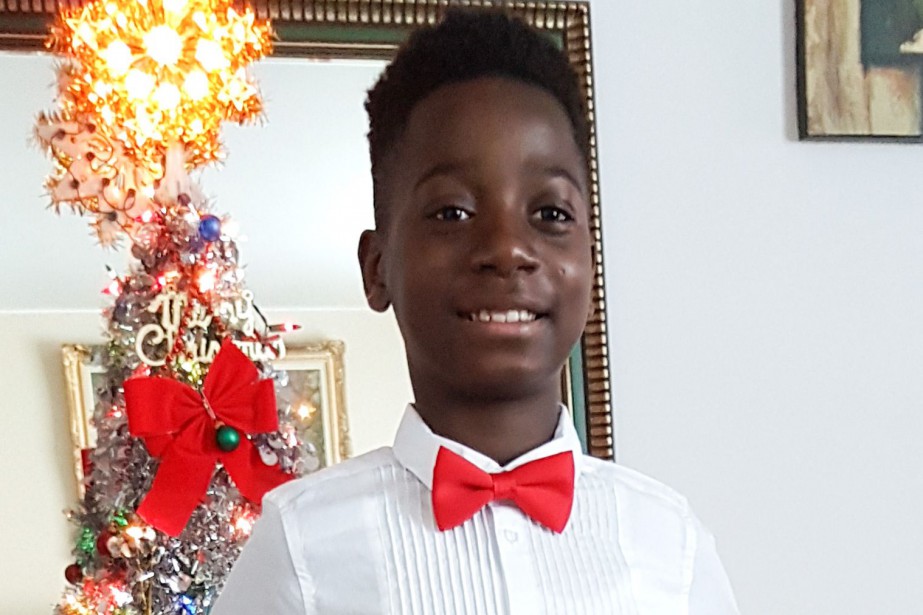 https://montrealgazette.com/news/local-news/one-year-later-the-search-for-ariel-jeffrey-kouakou-is-not-over
https://shows.acast.com/truenorthtruecrime/episodes/60da2c8ce4fde0001a30db43
https://montreal.ctvnews.ca/2-years-later-ariel-jeffrey-kouakou-s-family-still-hopes-he-ll-be-found-1.4850145
https://unidentified-awareness.fandom.com/wiki/Ariel_Kouakou
https://www.podbean.com/media/share/pb-vm2ss-fcd5a0?utm_campaign=w_share_ep&utm_medium=dlink&utm_source=w_share