Read Time:
1 Minute, 18 Second
On July 31, 2007, Cédrika and her sister left their home with their bikes around 6:15 pm to go play outside. Cédrika was supposed to be home by 8:45 pm, but she never came back. Her bike was discovered around 8:30 pm, leaning on a fire hydrant at the corner of Chapais and Chabanel streets in Trois-Rivières. She was wearing a lime-green sundress over her bathing suit, green flip-flops, a pink and purple Timex watch and a burgundy Supercycle helmet.

A man reportedly approached her saying he had lost his black and white dog, and asked for her help. A suspicious red Acura TSX was seen in the area.
Bones belonging to Cédrika were discovered in December 2015 near Highway 40 eastbound, in a wooded area not far from exit 210 in Trois-Rivières (Sainte-Marthe-du-Cap sector), near Saint-Maurice.
Cédrika's disappearance resulted in one of the largest police searches in the province's history, but still no one has been charged for her murder.
Any information that could help solve this murder can be reported anonymously to the info-crime line of the Sûreté du Québec at 1-800-659-4264.
You can also communicate anonymously with Meurtres et Disparitions Irrésolus du Québec at 819-200-4628 and [email protected].
Sources: Family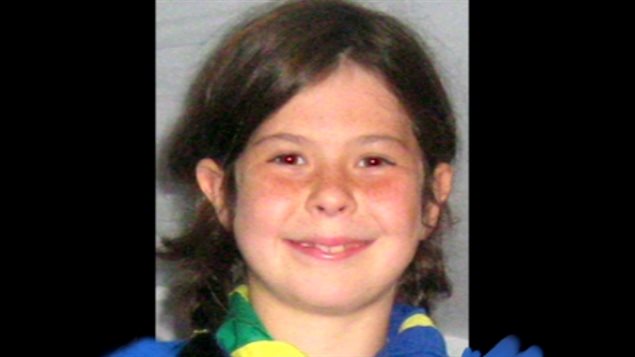 Translation from French
https://globalnews.ca/news/2398723/cedrika-provenchers-remains-found-8-years-after-her-disappearance/amp/ 
https://nationalpost.com/news/canada/court-documents-reveal-unsuccessful-police-effort-to-find-nine-year-old-quebec-girls-killer